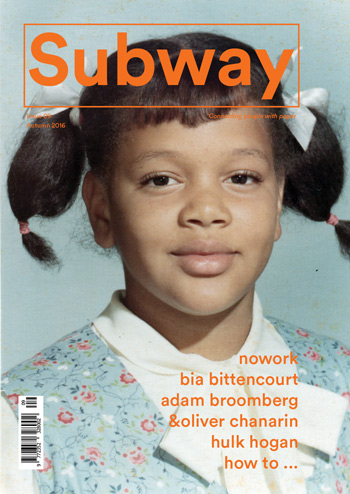 SUBWAY Magazine
Erik van der Weijde (ed.)
Subway Magazine is a new artist's magazine by Erik van der Weijde & 4478zine.
Most of it's content comes from eBay and Wikipedia, but also features works by contemporary artists. The magazine focuses on a fresh mix of art, photography, poetry, facts and fun.
Subway is a five-minute-fun ride, now published quarterly.

Get a One-Year subscription now and receive a free Tote Bag!
4 Issues in your mail-box, shipping costs included.

32 pages
17x24 cm
offset printed in the EU
4 / year

€ 39,00