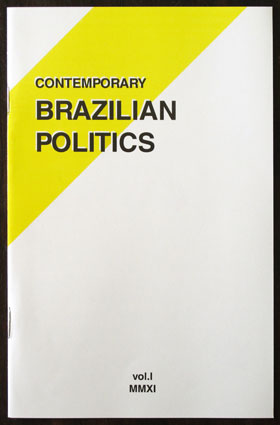 Contemporary Brazilian Politics
Erik van der Weijde

Notes on political corruption are published in the press on a daily basis.
The annual cost of corruption in Brazil is estimated to amount to roughly USD 5 billion.
This publication shows a collection of excerpts from the press, gathered over the past few years.
Be prepared to be amazed...

All net proceeds will be donated to a project helping to provide a better future for kids in the poorest neighborhoods of Natal, Brazil, which is my wife´s hometown.

Guaranteed 0% money deviation.

Trying to make a difference.
Vol. I, 2011
20 pages
13x20 cm
offset printed in Brazil