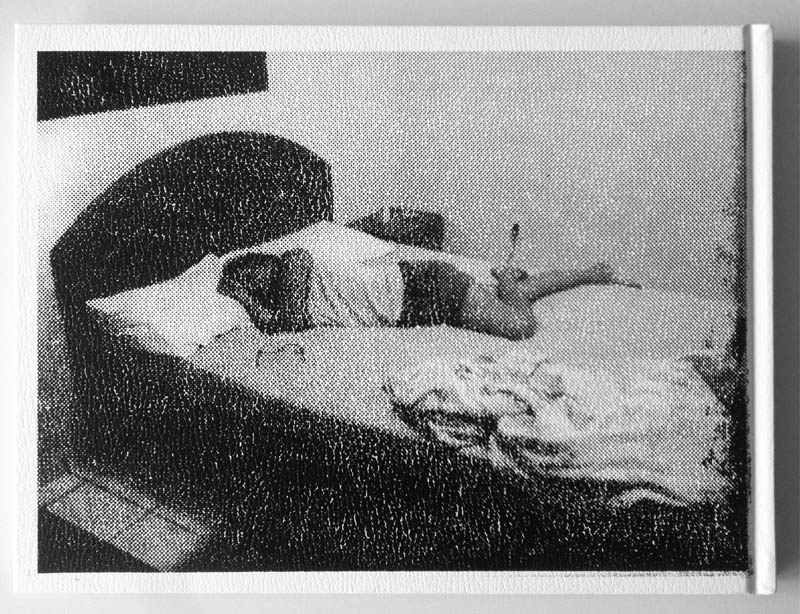 Mother-in-Law, sleeping
Erik van der Weijde
Two silkscreens on the front and the back cover of O. Niemeyer. The entire edition of 25 numbered copies were printed in Paris, on blank covers of the Niemeyer book. The intimate moment where the artist depicts his Mother-in-law while she's asleep stands in contrast with the images inside the book, full of architecture, by Oscar Niemeyer, void of people.
This edition could be framed as prints, stand on its own as an object, or be considered as an editioned book.
2015, edition of 25
Silkscreen on Book

€ 80,00